Our Myrtle Beach location is staffed with three Advisors who are more than capable of helping you find the perfect commercial real estate property for you.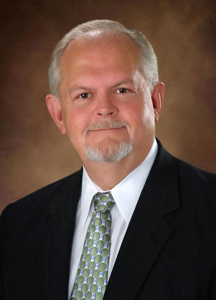 Joe Woodle
Associate Advisor
Joe M. Woodle serves as a Associate Advisor for Tideland Commercial specializing in the sale and lease of industrial and commercial properties, land development and investment tracts within the coastal region of Horry and Georgetown Counties. He has more than 30 years of economic development and real estate experience, highlighting a 45 years professional career, Woodle has gained the trust and respect of the local business community as well as the state and national economic development community.

During his public career, served as an engineer, controller and plant manager in North and South Carolina manufacturing operations. Most recently Woodle served as the Development Coordinator for Horry County, and subsequently as the Vice President and President and CEO of the Horry County Economic Development Corporation.
During his tenure, Joe assisted more than 160 companies with their, relocation and expansion requirements including site selection, property acquisition, construction consultation, market research, code compliance and incentive negotiations.
Woodle is a Certified Economic Developer, one of a select few in the state of South Carolina.  

Joe is a native of Conway, a graduate of the University of South Carolina, holds a South Carolina real estate license and is a graduate of The Economic Development Institute of the University of Oklahoma.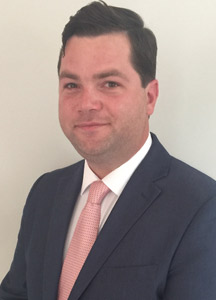 John D. Flowers, III
Associate Advisor
Born and raised in Myrtle Beach, John is a true Native Son of the Grand Strand. His Family played a significant role in the history of Myrtle Beach, with deep roots in the Restaurant and Golf Course Industries. John has witnessed first-hand the development of Myrtle Beach, and was drawn to Real Estate from a very young age. John started his real estate career in the Residential Arena, but quickly became attracted to the world of Commercial Realty. John immediately began his formal training by entering into the CCIM Program, and anticipates completing the CCIM Program in 2018.

Kal Kassel
Associate Advisor
Kal Kassel is a Senior Advisor for Tideland Commercial with 20 years of commercial real estate experience. A graduate of the Wharton School of Business at the University of Pennsylvania, Kal is the founder and former owner of Kal Pac Corp, a retail packaging manufacturer, from 1983 thru 1991. Kal Pac currently continues as a viable healthy business still in operation with offices nationwide. He has worked with many major clients including, Dollar General, McDonald's, Harley Davidson and Fresh Market. In addition, he has a strong local client base greatly involved with both leasing and build to suit opportunities. Having prodigious experience as a transactional commercial broker, Kal incorporates his substantial business background with the needs of his commercial clients and has expanded his expertise from primarily the Grand Strand area to include all of Horry County.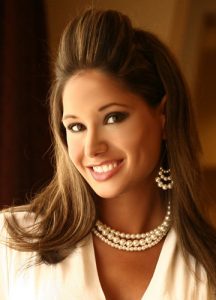 Sheena Rote
Associate Advisor

Sheena Rote is a Senior Advisor for Tideland Commercial, where she specializes in Commercial brokerage throughout the Carolina's; she has been actively involved in the sale and leasing of office, retail/restaurant, medical, industrial, multi-family, storage and land brokerage transactions as well as site selection. During her time as a Commercial Realtor, she has facilitated transactions for both Local and National Organizations in all facets of the Leasing, Development and Commercial Real Estate Industry. Sheena's success in Real Estate has been attributed to her responsiveness, firm negotiation skills, integrity, knowledge of the local market, creative marketing strategies and unparalleled customer service and commitment to client satisfaction. Sheena and the Tideland Commercial team are dedicated to putting 100% into every transaction, no matter the size, from our valued Local Clients to our National Corporate Clients.
Sheena has a passion for making a difference which has compelled her to become involved with several worldwide charity organizations on a global scale, including the Laureus Foundation. She is also an active member of the Chicora Rotary Club, National Association of Realtors®, Grand Strand Young Professionals, Coastal Power Woman's Network, and the Woman's Small Business Association. Sheena is also a member of the SVN Hospitality, Storage, Multi-family, Restaurant and Land Product Councils. For the past 18 years she has made her home in Myrtle Beach, SC where she is currently a resident of the Grande Dunes area.
Sheena holds a Master's Degree from Webster University in Management and Leadership as well as a B.A. in Political Science from Coastal Carolina University and is currently working on her CCIM Designation.
Our Myrtle Beach office is located at:
951 Mr. Joe White Ave
Myrtle Beach, SC 29577