Our Myrtle Beach location is staffed with three Associate Advisors who are more than capable of helping you find the perfect commercial real estate property for you.

Kal Kassel
Associate Advisor
Kal Kassel is a Senior Advisor for Tideland Commercial with 20 years of commercial real estate experience. A graduate of the Wharton School of Business at the University of Pennsylvania, Kal is the founder and former owner of Kal Pac Corp, a retail packaging manufacturer, from 1983 thru 1991. Kal Pac currently continues as a viable healthy business still in operation with offices nationwide. He has worked with many major clients including, Dollar General, McDonald's, Harley Davidson and Fresh Market. In addition, he has a strong local client base greatly involved with both leasing and build to suit opportunities. Having prodigious experience as a transactional commercial broker, Kal incorporates his substantial business background with the needs of his commercial clients and has expanded his expertise from primarily the Grand Strand area to include all of Horry County.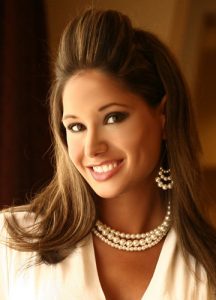 Sheena Rote
Associate Advisor

Sheena Rote is an Associate Advisor for Tideland Commercial, where she specializes in real estate syndication in addition to the sale and leasing of office, retail, medical, hospitality and land brokerage transactions. Her past leadership experience includes working as a Business Executive in the Entertainment sector where she was an Agency Director for one of the Southeast's top Talent Agencies.
During Sheena's time as an Agency Director she specialized in business development, client relations, and contract negotiations where she was instrumental in the company's growth and development. Her strong marketing, sales and networking background offer a personable and trusted approach to building and maintaining client relationships.
Sheena has a passion for making a difference which has compelled her to become involved with several worldwide charity organizations on a global scale, including the Laureus Foundation. She is also an active member of the Chicora Rotary Club, National Association of Realtors®, Grand Strand Young Professionals, Coastal Power Woman's Network, and the Woman's Small Business Association. Sheena is also a member of the SVN Hospitality and Land Product Councils. For the past 15 years she has made her home in Myrtle Beach, SC where she is currently a resident of the Grande Dunes area.
Sheena holds a Master's Degree from Webster University in Management and Leadership as well as a B.A. in Political Science from Coastal Carolina University.
Our Myrtle Beach office is located at:
951 Mr. Joe White Ave
Myrtle Beach, SC 29577